Natalie Portman Pregnant, Engaged To Millepied; Expecting Baby & Golden Globe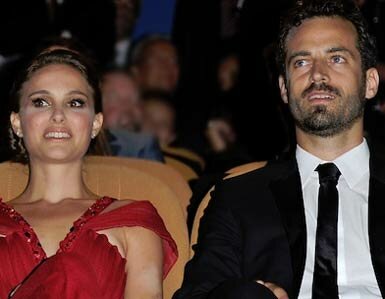 Actress Natalie Portman is now happily engaged and is expecting her first baby with new fiance, principal dancer and ballet choreographer Benjamin Millepied whom she met during the production of the psychological thriller, Black Swan which she stars in.

The news of the engagement was announced on Monday by Natalie Portman, 29, that she was engaged to new fiance Benjamin Millepied, 33.
Meanwhile, while there is good news of a new baby and an engagement, the actress has been nominated for a Golden Globe and Screen Actors Guild Award for her role in Black Swan.
The movie Black Swan released, December 3, 2010 through Fox Searchlight Pictures for Cross Creek Pictures/Phoenix Pictures and was directed by Darren Aronofsky.
Black Swan also stars Vincent Cassel, Mila Kunis, Barbara Hershey and Winona Ryder.
Next up for Natalie Portman is the romantic comedy film "No Strings Attached" co-starring Ashton Kutcher which is currently in post-production. "No Strings Attached" which was directed by Ivan Reitman is scheduled to release January 21, 2011.