Rapper Rick Ross Assoc. Killed In Front of Wife, Kids In Deadly Home Invasion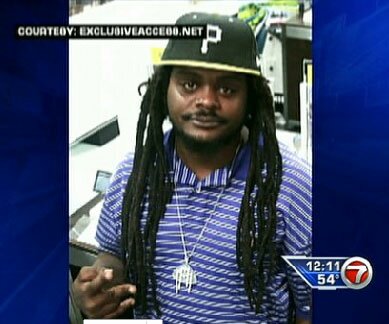 Last night (December 14th), a man believed to be an associate of rapper and music businessman Rick Ross was reported murdered in a deadly Miami home invasion by men in masks.

The aspiring rapper, husband, and father, Raymond Adderly, was killed in front of his wife and young children.
Police are currently seeking multiple suspects in the Raymond Adderly murder, which occurred Tuesday, around 9 p.m. upon Adderly's return to his home from a Christmas party.
Gentry Chambers, who calls the men in masks "cowards" is the brother-in-law who spoke to media station WSVN-TV in Miami.
Chambers says what the men did was done 'unnecessarily' and took a father away from his sons.
The horrific and deadly crime has Miami in shock and some family members in uproar for justice.
Anyone with information of the crime, are encouraged to call Broward County Crime Stoppers at 954-493-TIPS.