Porn Star Devon James Says Tiger Woods Paid Her In 'Steamy' Sex Tape Scandal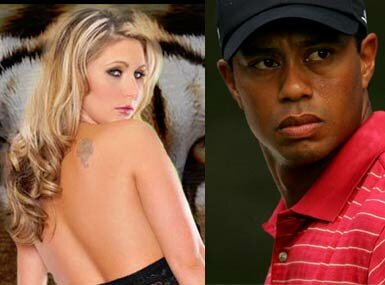 Porn star Devon James who allegedly has a sex tape and a love child with Tiger Woods is being a called a scammer for trying to capitalize off of a so-called Tiger Woods sex tape. The porn star also went to lengths to set-up a website taking pre-orders for the video tape in which she now claims will not be released due to a settlement with Tiger Woods.

As for pre-orders, it was revealed that orders were still being taken and money not being refunded for the sex tape which was suppose to be released on December 1st, but Devon James' husband Nick James claims that everyone has been refunded their money except for about two dozen people.
According to the RadarOnline, it is being called "pure fiction" because both James and her husband refused to produce any valid evidence that it exists or screenshots; and also multiple sources state there has been no settlement or talk with Tiger Woods.
Even James' own relatives believe that the alleged 'love child' and 'sex tape' is an act of self-promotion and called her a pathological liar.
In addition, Devon James' former manager Gina Rodriguez earlier this year stated that there is no tape and that it is a scam and advised anyone looking to purchase the tape to not attempt to make a purchase.
Developing….