Caught on Tape: Miley Cyrus Smoking A Bong; Billy Ray 'Sad' Over It (Photos)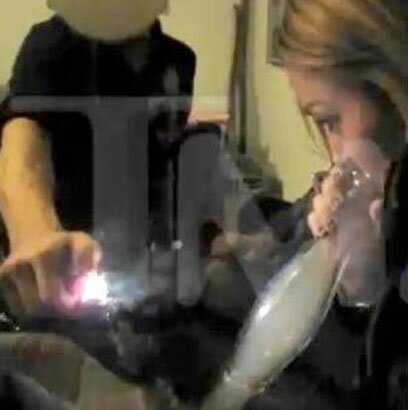 Miley Cyrus has been caught on video tape smoking a bong while celebrating her 18th birthday. On video Miley Cyrus can be seen smoking while giggling and partying, but was Miley Cyrus smoking marijuana or the legal herb salvia?
It doesn't matter what Miley Cyrus was smoking, daddy Billy Ray isn't happy about it.

Apparently, Billy Ray Cyrus just found out about the video of Miley smoking a bong, which apparently was obtained by sources of TMZ.
What did Billy Ray Cyrus have to say about his now grown-up age daughter caught smoking a bong?
"I'm so sad," was Billy Ray Cyrus' reaction after stating, "Sorry guys. I had no idea. Just saw this stuff for the first time myself."
As for now, sources say that Miley Cyrus was smoking a bong filled with the natural herb called salvia which has psychedelic qualities, but is legal in California.
Of course, others are speculating that Miley Cyrus was smoking a bong of marijuana.