Hip Hop Mogul Jay-Z's 40/40 Clubs, Lounges Set For New Location: U.S. Airports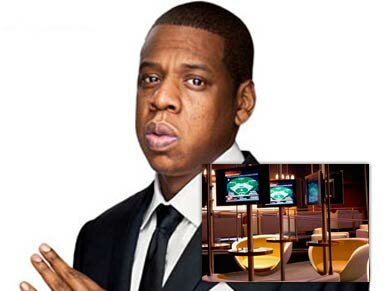 Hip Hop music mogul and businessman Jay-Z along with his partners Juan and Desiree Perez have a new deal that will be expanding their Manhattan 40/40 sports bar and club over into U.S. airports. According to a release, the music artist who newly turned book author with the released of book 'Decoded,' as reported on HipHopRX.com, will be setting up his sports bar and lounge in a number of airports thanks to Delaware North Companies.

Delaware North Companies is a reported leader in hospitality management & food service management most known for operating hospitality services at a number of U.S. airports.
The airport based clubs/lounges will be a modern sports bar where travelers will have the ability to watch the game on their choice on televisions in an opulent lounge setting adorned with one-of-a-kind jerseys on the wall.
The goal of the airport based 40/40 Club is to create a setting at airports where the traveler wouldn't have to leave the airport.