Grandma Sues 16 and Pregnant, Says Didn't Show Teen Mom Cheating + Defamed Her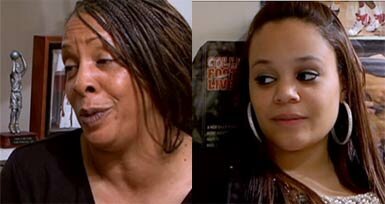 A family that appeared on MTV's reality show '16 and Pregnant' is upset that the footage aired showed them as reckless. Kathleen 'Kathy' Green, grandmother of Isiah claims that the family was defamed.

According to TMZ, Kathleen Green stated that nothing that was aired is actually what had happened in real life and the footage had been heavily edited.
The show in question displays her grandson Isiah, 18, who has a baby with 17 year-old Christinna, a daughter named Destiny.
One particular incident in the aired show involves a DNA test that Green had bought for Isiah's baby mama. Green really got ticked off because they left out a key piece in which Christinna had said she had sex with another guy and the scene made her look like a cold-hearted b-tch.
So what is brewing is a defamtion suit against MTV.
Watch: 16 and Pregnant (Season 2) – Isiah and Christinna

[mtv 1653229]