Nicki Minaj Would Let Prince Harry Smash, Says Her Breasts Aren't The Only Thing Sexy About Her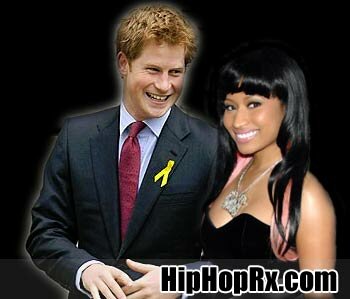 One thing Nicki Minaj isn't ashamed to admit is that she has a thing for Queen Elizabeth's grandson, Prince Harry. The 25 year-old female rapper thinks the two would be a good couple and she also believes she could help step his game up.

Nicki Minaj is quoted as telling Britain's Observer newspaper that she feels like she is about to become royalty and if Prince Harry and her teamed up she could make him look good.
When questioned about meeting Queen Elizabeth, the rapper said she would bow down to the 84 year-old reigning queen and give her a wig.
In addition to talking about Prince Harry, the hip hop artist also spoke about feeling most comfortable when she's covered up.
Nicki Minaj also stated that the biggest misconception about her is that in order for her to be sexy, she has to have her breasts out.