Birdman Weighs In On Nicki Minaj, Lil Kim Hip Hop Beef, 'Nobody has to Salute'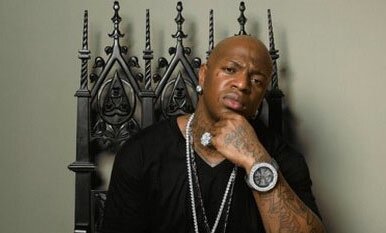 Nicki Minaj's boss and Cash Money Records co-founder Bryan 'Birdman' Williams recently weighed in on the feud between Nicki Minaj and Lil Kim.

"I don't care to get caught up in that and I don't care to make money off of that," Birdman told XXLMag, revealing that neither him nor Cash Money ever wanted to get involved in beef.
Knowing that the situation is going on though, Birdman added, "That's not our thing, but it is what it is."
Nicki Minaj and Lil Kim's beef allegedly was built around the belief that Nicki Minaj never paid any homage to Lil Kim and didn't respect what she had done and paved for female rappers in the game. Nicki Minaj released a song entitled "Roman's Revenge" believed to be a diss song aimed at Lil Kim. Nicki Minaj later had some words publicly for Lil Kim in an interview with Angie Martinez on New York's Hot 97, as reported on HipHopRX.com. Lil Kim fired back with her own diss song entitled Black Friday.
Touching on whether Nicki Minaj paid homage or not to Lil Kim, Birdman simply stated, "Nicki is grown, Nicki does her own thing, I don't think she has to — nobody has to salute or be saluted, we in this hustlin'," adding that "the hustle gonna make you salute."
Then touching on money as the businessman he is, Birdman states "Nicki's with her team, we ain't doin' nothing [but] putting out good music. So if somebody's fuckin' with that, to me, they're violating. Bullshit don't weigh nothing, the grind and the money do."
In related news, Nicki Minaj, who was recently announced as Rolling Stone's quote 'Queen Of Hip Hop,' recently released her new album Pink Friday which hit #2 it's debut week out, as reported on HipHopRX.com.