Lil Kim Preps Hard Core 2 Album?! Nicki Minaj Dissed By Another Female Rapper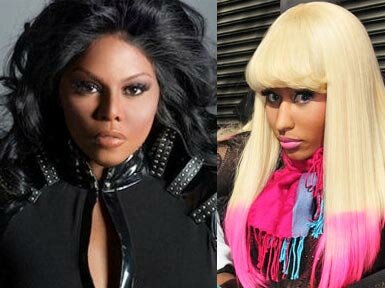 When rapper Lil Kim responded back with a diss to Nicki Minaj entitled 'Black Friday' due to comments made by Nicki Minaj in an interview and part due to Nicki Minaj's song Roman's Revenge, everyone is now buzzing about Lil Kim returning to the scene with a follow-up to her album Hard Core.

Speculation has it that the follow-up album will be titled non-other than Hard Core II, which would come 5 years after releasing her last album The Naked Truth in 2005.
Meanwhile, as Lil Kim chimes in on Nicki Minaj who has been dubbed by Rolling Stone Magazine as the new Queen of Hip Hop, as reported on HipHopRx.com, another female rapper Khia has jumped on board to dish in her two cents via her official site.
According to Khia, she bought Nicki Minaj's album and says that it is a disappointment and she needs to be shot on site for her "straight Monday morning pick up trash," referring to Nicki Minaj's album. Khia even compared Nicki Minaj's album to being worse than the gas coming out her 'ass' from the Thanksgiving turkey she ate of the past few days. Hmmm.
Developing…