Gun-toting Wisconsin student holds teacher, 23 students, releases 5 hostages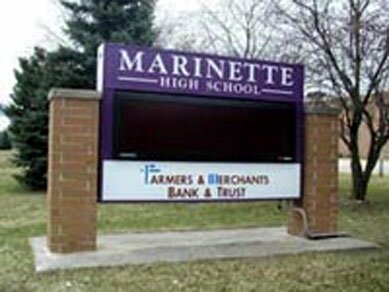 At Marinette High School in Wisconsin, a gun-toting student was reportedly holding 24 people hostage at gun point – 1 female teacher and 23 students, but has now released 5 of his hostages.

Around 3 pm on Monday evening, when classes were letting out at Marinette High School in eastern Wisconsin, one high school classroom was stricken with the horror of being taken hostage by a student armed with a handgun, authorities said.
Nearly two dozen high school kids, 23 children to be exact and the classroom teacher, were all taken hostage.
As of this mid-evening, the gun wielding student has released five of his hostages.
Officials have been able to communicate by phone with the teacher and, as of now, no injuries or gun shots have been reported.
Police are planning on interviewing all five victims released from hostage in order to come up with ways to resolve this scary and delicate situation, without any harm, of course, incurring.
Developing…