Kim Kardashian Dating Halle Berry's Baby Daddy Gabriel Aubry?! (Photos)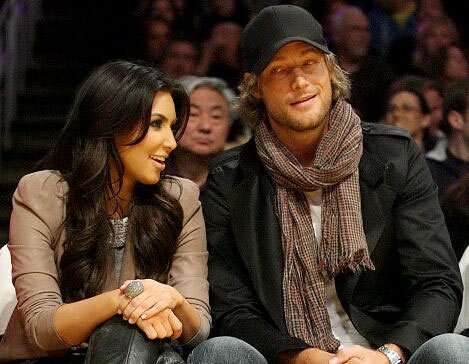 Looks like celebrity and Keeping Up With The Kardashians reality star Kim Kardashian may have found herself a new man and it's Halle Berry's ex and baby daddy, sexy Canadian model Gabriel Aubry.

Thirty year-old Kim Kardashian was seen court-side at a L.A. Lakers game with the 34 year-old model whom she looked to be smiling happily with and gazing at.
Meanwhile, Halle Berry is probably not bothered just yet since after splitting with Aubry in April. Halle Berry has been seen out having fun with her new boyfriend, actor and co-star Olivier Martinez. In September, the two 44 year-old actors are reported to have been seen kissing off-set in his hometown in Paris, France.
As for Kim Kardashian and Gabriel Aubry, it seems that Kim has had her eye on him for some time now. In March of '09, Kim Kardashian stated, "And her baby daddy Gabriel Aubry isn't bad either!"
Looks like Kim Kardashian may have found herself a catch after splitting up from longtime boyfriend Reggie Bush. She's been seen on several dates ranging with the likes of Miles Austin to singer John Mayer, but she hasn't been seen looking so 'man struck' in a while.
Developing….