Food Network's Giada De Laurentiis, John Mayer: Secret Steamy Affair?! (Photos)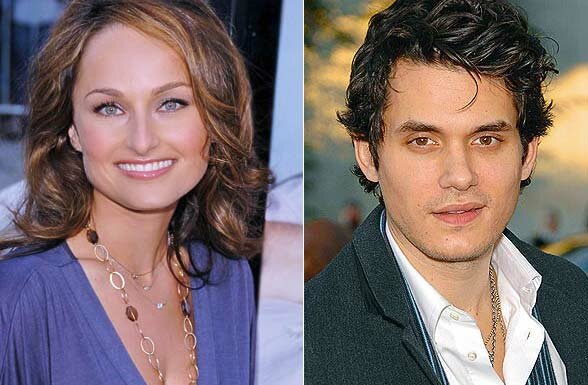 Celebrity television chef Giada de Laurentiis and music artist John Mayer in a steamy love affair?! Reports have it that there is a steamy romance between the singer and Food Network host although claims have it they barely know each other.

Star Magazine reports of the possible romance as well as Access Hollywood who claims John Mayer, 33, Giada de Laurentiis, 40, were spotted getting cozy together in New York City.
Giada de Laurentiis is currently married to Todd Thompson and has been since 2003 and they have a 2-year old daughter named Jade.
As for what reps for Giada de Laurentiis and John Mayer have to say, well they claim the two barely know each other and only briefly met at a 2007 charity event but hasn't seen each other since, so the reports are "absolutely ridiculous."
Giada Pamela De Laurentiis, a regular co-host on NBC's Today, stars as the Italian American chef on the Food Network show Everyday Italian as well as has made several appearances as a guest judge on The Next Food Network Star.
John Clayton Mayer is a singer/songwriter/producer who according to Access Hollywood has been "linked to a host of lovely Hollywood ladies over the years."
In some unfortunate related news, Giada's 91 year old grandfather, film producer Dino de Laurentiis, born Agostino De Laurentiis, responsible for hundreds of films, passed away at his home in Beverly Hills, California on Wednesday night (November 10).
Photos of Giada De Laurentiis, John Mayer Pictures: Secret Affair?