Rapper T.I. Heads To Jail, Wife Singer Tameka Tiny Cottle Pleads Not Guilty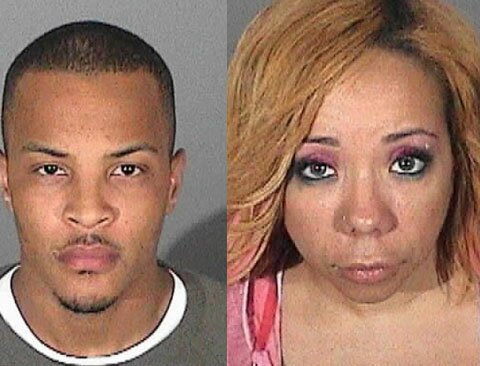 Rapper, Hip Hop artist T.I.'s wife, singer Tameka Tiny Cottle, 35, most known from the music group Xscape, plead not guilty for a drug charge stemming from September 1st.

T.I. born Clifford Harris, Jr, 29, was pulled over after making an illegal U-Turn on Sunset Blvd in California and was arrested after a Los Angeles County Sheriff's deputy claimed that there was a smell of marijuana and found other drugs in their possession. In addition, there was a felon tagging along. Based on the terms of T.I.'s probation he cannot be in the company of other felons.
What made matters worse for the newly wed T.I., who is on probation, is that he failed a drug test that was given to him.
After the D.A. decided not to charge T.I., as reported on HipHopRx.com, they have charged Tameka 'Tiny' Cottle for being in possession of Ecstasy.
The singer is expected to be in court on January 6.
Meanwhile, her husband T.I. started his 11-month bid in jail on today (November 1, 2010) and is back at the Arkansas prison where he allegedly asked not to go to.
Developing…