Terrell Owens Ex, Sexy Model Jessica White Beats Woman Over Taxicab (Photos)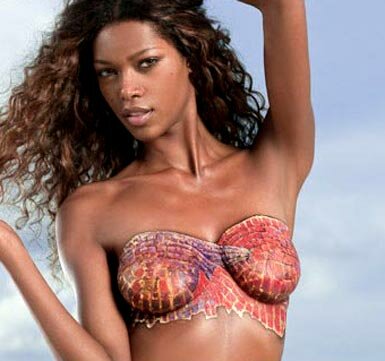 In the congested city of cab riding New York, Sports Illustrated model and actress Jessica White, 26, who has been attached to NFL player Terrell Owens and actor Sean Penn, allegedly 'beat the brakes' off of a woman for possibly trying to take her cab ride.

According to reports, while at the corner of 10th Ave and 17th St after leaving Chelsea, Jessica White, 26, and the victim Vanessa Kian, 28, tried to flag the same cab.
Jessica White wasn't having the cab nabbed from her and went ballistic on Vanessa Kian by allegedly striking her a number of times in the face and pulling her hair.
The victim is stated to have suffered from lacerations, swelling, and substantial pain due to the hands of Jessica White.
Instead of catching a cab ride, Jessica White ended up with a police ride.
Jessica White was charged with misdemeanor assault and is due back in court on December 15th.