Rapper T.I. Gets Jail Time, To Serve 11 Months In Prison; Oxycodone Blamed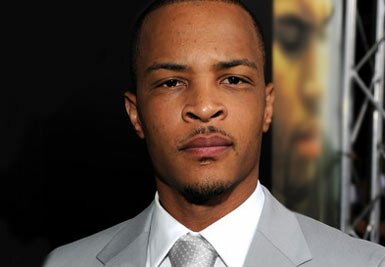 Despite rapper T.I.'s heroic efforts a few days ago to help a suicidal man off a building ledge, as reported on HipHopRx.com, he'll be heading back to jail. T.I., born Clifford Harris Jr, 29, had a hearing Friday for violating the terms of his probation after getting arrested on September 1st for making an illegal U-turn on Sunset Blvd, being in possession of a controlled substance, being in the company of a convicted felon and failing a drug test.

On Friday, before U.S. District Judge Charles Pannell Jr., T.I. didn't have very much to say, but stated in a pre-written statement that he was sorry and that he was fearful of him and going back to prison. The rapper spoke on his childhood and how it has contributed to the things that he has done. Many supporters online beg to differ and feel that T.I. should just let go of old friends and associates who do not have him or his family's best interest at heart.
According to T.I.'s legal team, a prescription of addicting oxycodone was prescribed to him after having a dental procedure which consisted of seven root canals and two extractions earlier this year, this is what allegedly helped to pushed him off the wagon.
When it came time for T.I.'s sentence, the judge didn't hesitate to let him know that he needs to begin as soon as possible to get it over with.
Rapper T.I. must report to the Bureau of Prisons in 2 weeks, November 1st, and instead of serving time in Arkansas, the rapper will be spending prison time close to home in Atlanta.
Afraid of returning to the last prison where he served time on Federal Gun Charges, T.I. whispered to his attorney who spoke in court and asked to recommend anywhere else but the last place.