'Teen Mom' Amber Portwood Losing Her Baby Over Boyfriend Assault?! (Photos)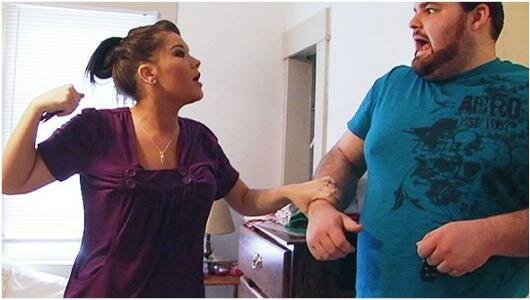 Amber Portwood of MTV's reality show Teen Mom was caught on camera assaulting her boyfriend, Gary Shirley, after he told her he planned to call child services on her over their 23 month old baby, Leah. On the show, Amber smacked Gary in the face and continued to hit him cornering him into the apartment wall.

The Department of Child's Services began their investigation on September 28th, after the episode aired. Anne Holton of the Department of Child's Services told OK Magazine, "We have an ongoing assessment with regard to the family of Amber Portwood and we continue to work with law enforcement on this matter."
On last Wednesday, the teen apologized to fans and stated that she plans to seek help and hasn't struck Gary Shirley since the taping took place months ago.
Ever since the news and the video of the assault went viral, MTV has removed the episode from their site which says it isn't currently available but will be again soon.
Meanwhile, Amber and Gary are scheduled to have a formal interview with the police department sometime next week.
Teen Mom: Amber and Gary Fight

Amber Portwood Admits To Needing Help