Lil Wayne Album, Now For Download, Free In New Promo Of Def Jam Rapstar Game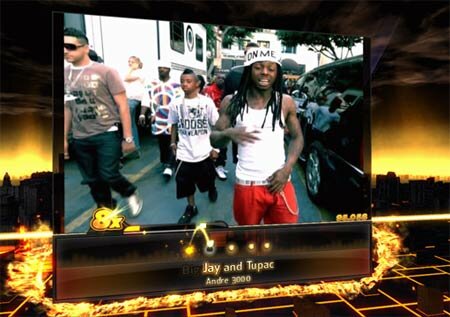 4mm Games, Def Jam Interactive, Cash Money Records teamed up for a 'Best Buy' promotional campaign to promote the video game Def Jam Rapstar in which hip hop artist Lil Wayne's song 'A Milli' is included in.

Def Jam Rapstar is a game which focuses exclusively on Hip Hop and is co-published by Konami Digital Entertainment Inc. and Autumn Games.
Def Jam Rapstars includes over 40 songs considered a greatest Hip Hop song and allows players to rhyme, use their gaming console camera, and upload the video that they have created to the Def Jam Rapstar community. In addition, artists can rap original lyrics to tracks never heard before by many of today's hottest producers.
For a limited, those who buy the Def Jam Rapstar video game will get Lil Wayne's latest album "I Am Not A Human Being" for FREE.
Lil Wayne's album "I Am Not A Human Being" released on September 27th digitally and topped the digital / hip hop music charts hours after being released, as reported on HiphopRx.com. "I Am Not A Human Being" physical CD will be available in retail stores on October 12th.
Def Jam Rapstar is available for Wii, Xbox and PS3.