Jay-Z, Will Smith Talk Willow Smith's Roc Nation Deal; Diggy Simmons Collabo?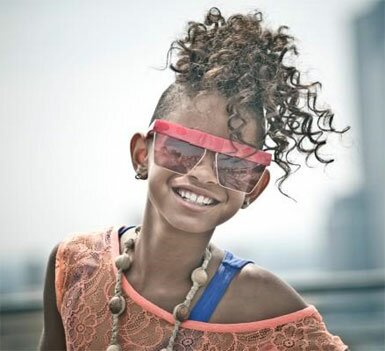 Actress and singer, Willow Smith, the daughter of actor/rapper Will Smith and actress/singer Jada Pinkett-Smith has been confirmed as signed on to Jay-Z's Roc Nation by the music mogul himself Shawn 'Jay-Z' Carter.

After Willow Smith's song "Whip My Hair" produced by newcomer Jukebox made waves across the internet, everyone began to question who was she signed to and Jay-Z has halted all questions and has confirmed that 9 year-old Willow is signed to his imprint Roc Nation on Ryan Seacrest's radio show "On-Air with Ryan Seacrest."
During the segment, Jay-Z stated that he heard the song first before knowing who it was calling it a smash and that he was blown away by the song and was even more blown away when he heard that it was a 9 year-old and shortly thereafter, Willow, the daughter of Will Smith and Jada.
According to Willow's parents, their partnership with Roc Nation came after meeting with several record companies who were interested in Willow's talent. What offset Jay-Z's Roc Nation from the other companies was that they showed passion for Willow's combined vision and artistic integrity.
In other news, there has been talks of Rev. Run's son Diggy Simmons, 15, and Willow Smith collaborating which was hinted by Diggy himself.
Willow On Ryan Seacreat; Jay-Z Compares Willow Smith to Young Michael Jackson

Official Willow Smith "Whip My Hair" Teaser In Photos