Bristol Palin baby daddy Levi Johnston nude Playgirl pictures leaked (Photos)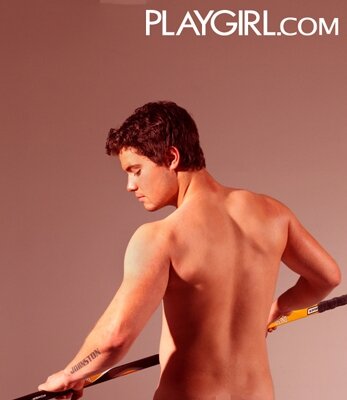 Remember Sarah Palin? Of course you do! How about Sarah Palin's daughter, Bristol, the one who grabbed the media's attention away from Sarah Palin and her vice presidential run with presidential candidate John McCain when it was announced that Bristol was five months pregnant? Yes, you surely may remember her too? Well what about Levi Johnston? The name rings a bell because he was Bristol's fiance until the couple broke off the engagement not a year after her pregnancy was announced.

Back in December of '09, HipHopRX.com reported that Bristol Palin petitioned for sole custody of the couple's child calling Johnston 'risque' in her petition after he apparently did a nude photo shoot with Playgirl. Well, until now, there were no photos of the photo shoot.
Nude Playgirl pictures of Levi Johnston have leaked on the internet showing the popular once political-tied baby daddy in some uncensored naked photos apparently from his Playgirl Magazine photo shoot.
In one photo, Johnston is seen wearing only a towel which apparently he used to dry himself off from his shower scene seen in another photo where Johnston is completely naked in the shower covering his manhood with only his hands.
Check out the nude leaked Playgirl pictures of Levi Johnston: