Jesse James Breaks Down On Sandra Bullock Marriage, Baby Louis + Selling Home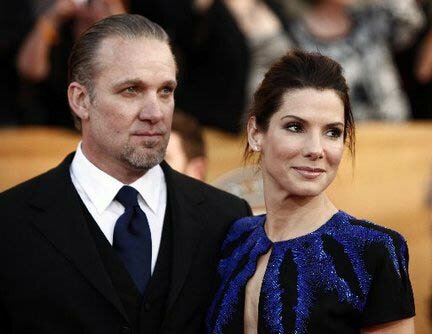 Jesse James has finally apologized publicly for cheating on his wife Sandra Bullock. In a recent interview with 'Nightline' ABC, Jesse James said that he still loves Sandra and never meant to hurt her.

In the first television appearance since news broke of his infidelities, Jesse sat down with 'Nightline's' Vicki Mabrey to speak about the affair's, rehab and his past.
"I've spent my whole life with the kids and with her trying to protect her from everything, but the most hurt she's ever been caused is by the person that wanted to protect her," James told ABC News' "Nightline." "It's terrible, and she's going to be hurt for a long time."
Jesse told Mabry that he 'wanted to get caught.' WTH?
When I was doing it, you know, one, I knew it was horrible. It made me feel horrible," Jesse James says in an upcoming interview. "And two, I knew I would get caught eventually, and I think I wanted to get caught," says James, adding, "I don't think I know for a fact now what it was, you know. I mean, it was me trying to self-sabotage my life."
"It's still hard for me to talk about, a little bit, because I still really love her and care about her," he says.
A few months ago, HipHopRx.com reported that Jesse James cheated on his wife Sandra Bullock after the actress won an Academy award for her role in the movie 'Precious.'
In related news, James has listed the 3,600-square-foot beachfront two-story Mediterranean villa he's owned since 2002 (when he bought it for a reported $3.6 million) in Orange County for sale at $6.75 million, reports Huffington Post. Apparently James is looking at being closer to Bullock by re-locating to Austin.
(Developing Story)