Suge Knight Charged With Assault With A Deadly Weapon; Posts Bail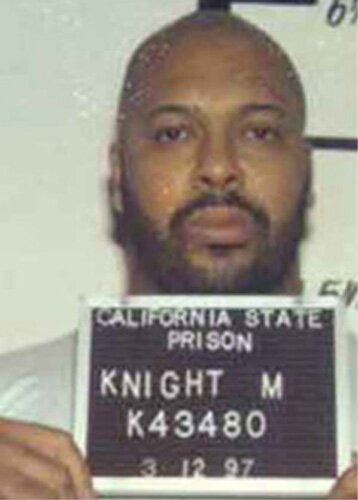 Former Death Row Records CEO Suge Knight was arrested in Los Angeles for assault with a deadly weapon and driving on a suspended license on Thursday (May 20).

Ex-record executive Suge Knight was arrested early Thursday morning (May 20) after police received a tip that he pointed a gun at another vehicle while sitting in his SUV.
Not long after the Los Angeles police got the scoop on Suge, they located his car and initiated a 'high risk stop.' Several officers drew their weapons as they approached Suge's SUV. The officers then ordered the rap mogul along with two other women out of the car.
After placing Suge in custody, police learned that he was driving on a suspended license as well.
He was taken to jail and booked for driving on a suspended license and assault with a deadly weapon and was being held on a $65,000 bail.
Since the arrest, Suge Knight has posted bail and according to his attorney Marc Brumer, his client is innocent because they never found a weapon.
In other news, Suge Knight is due back in court on December 6th for a lawsuit against music producer and rapper Kanye West for $1 million in Miami, FL.