Halle Berry, Boyfriend and Baby Daddy, Gabriel Aubry Split, Break Up?! Details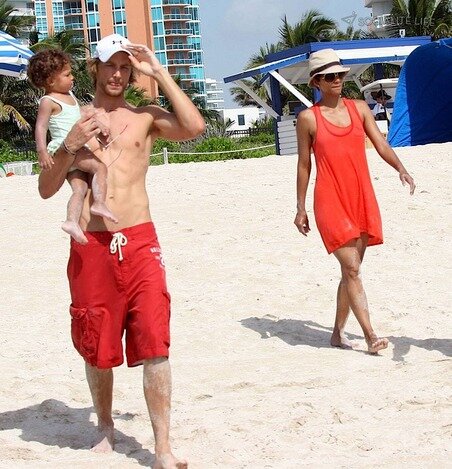 Halle Berry and her baby daddy and boyfriend of five years, Gabriel Aubry, have apparently called it quits and have already worked out a shared custody deal for their two year old daughter Nahla.

RadarOnline is reporting that actress Halle Berry and Canadian model Gabriel Aubry have split up.
Though it's just now being reported, the couple apparently broke it off a couple months ago and have already worked out the deal in their relationship where the two will share custody of their 2 year old daughter Nahla.
Berry and Aubrey had been together for 5 years so why the sudden break-up?
A source allegedly close to the couple says it was Aubry's decision to call the relationship off and the 9 year age difference may have played a huge roll in the break-up.
Yes, the beautiful and sexy Halle Berry is 9 years older than Aubry. Who cares? It's Halle Berry right?!
Still Developing…