Tiger Woods Wrapped In Condoms, Named 'Unsexiest Man of the Year'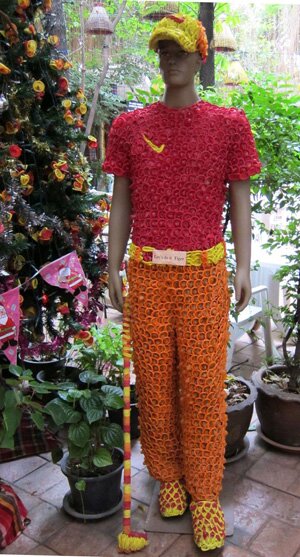 So everyone named Playa Tiger Woods 'Sexiest Man of the Year' at some point during his reign as the best golfer that ever walked the face of the Earth but one newspaper has named him number 1 'Unsexiest Man of the Year.'

The Boston Phoenix has named pro golfer Tiger Woods 'Unsexiest Man of the Year' because he put on this good ole boy image for the public's eyes but was a lie, cheat and everything in between.
"On a superficial level he was such a perfect specimen, but just one chip shot put a divot in his robotically perfect image revealing a warren of below the bunker lies. He thought he was above it all," says a rep for the Boston Phoenix.
Check out the other cheaters that made their list:
10 ) The Pope
9 ) Mark Sanford
8 ) Jay Leno
7 ) Glenn Beck
6 ) Jesse James
5 ) John Mayer
4 ) Kevin Smith
3 ) John Edwards
2 ) Mike "The Situation" Sorrentino
1 ) Tiger Woods
Nothing to do with the Unsexiest Man of the Year but, in case you haven't noticed, in the photo of the Tiger Woods, El Playa Tigre is wrapped in nothing but condoms! Hmmmm…