Hip-Hop Mourns Death Of Gang Starr's Guru on Twitter; Critics Question Letter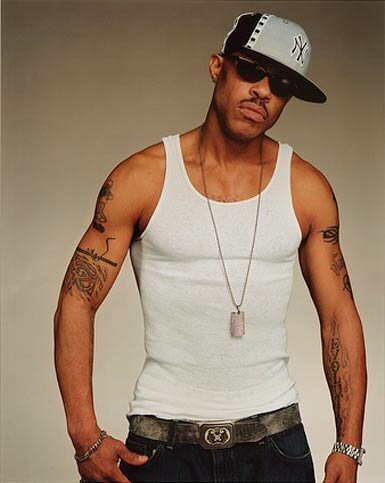 Hip-Hop mourns the loss of a legend, Gang Starr's Guru, who died of cancer on Monday April 19th, as reported on HipHopRX.com. Though while some only mourn the poetic-like rapper and hip hop icon, some question the authenticity of the supposed last letter said to be written by Guru.

Before his timely death of cancer, Guru supposedly wrote a a heartfelt letter to his fans.
Many believe that his suffering from cardiac arrest and coma-like state for days don't validate such an action as writing a letter.
Whether or not, the hip hop icon's death is still one felt across the internet through statements on social sites such as Facebook, Twitter, MySpace and others.
Here's just some of the statements made regarding Guru's death and last letter:
"I Will Never Stop Praying For Guru. Automatic Shutdown. Leave Me The f**k Alone. Please."
—Bumpy Knuckles aka Freddie Foxxx
"Rest in peace my brother. You will live forever in my memories.."
—Deams – rapper from Amsterdam
"Guru Rest in Peace. Good times good memories. Wish we had reconnected one last time. Farewell fam."
—Masta Ace
"in my 10 greatest voices in hip hop. Guru was easily top 5 imo. smooth. velvet. will be missed. RIP Guru"
—QuestLove of The Roots
"Guru didn't write that letter. He's been in a coma for over 2 months….word"
—DJ Scratch
"Rest in Peace Guru…Pls send Prayers go out to his Family!"
—Jazzy Jeff
"He used to always tell me "hey Alski, the old man still got it!" cant believe hes gone RIP the legend Keith E the Guru. Gangstarr 4eva!"
—The Alchemist
"Rest in Peace Keith "GURU aka Gifted Universal Rhymes Unlimited" Elam & Dorothy Height. Prayers to their families."
"GURU WAS A DEAR FRIEND OF MINE AND I AM SADDENED BY THE LOSS OF THIS HIP HOP ICON I DO NOT THINK HIS LAST "LETTER" IS LEGITIMATE. IT IS MADE OUT TO SOUND LIKE GURU HATED PREMIER AND I DO NOT THINK ITS THAT DEEP."
—Producer Domingo
-DJ CK Brooklyn
"Guru and I didnt always see eye to eye… but we shared 2 things sincerely.. the mic.. and respect … peace good brother"
— Dre of Black Sheep
"R.I.P GURU LOVE YOU MY BROTHER the World Will Miss You!!!! WE LOST A Great Man and a Big Part OF HIP HOP History!!!"
—Fat Joe
"From Allah we come to Allah we return. R.I.P. Keith GURU. A great man, poet, and I'm proud to say friend… 23 yrs. Damn!"
—Q-Tip
"waitaminute. i went whole day yesterday not knowing that guru passed away? –sigh–#damndamndamn!"
—Questlove
"R.I.P. Guru. Glory be to The Most High that gives life, to whom we shall return."
—Ali Shaheed of A Tribe Called Quest
"Can't believe we lost GURU. Wow. RIP brother. Gangstar is one of the realest & purest hip hop groups of our lifetime and he won't forgotten!"
— DJ Spinna
"The man has found his peace, far way from the devil. R.I.P. GURU / GANG STARR"
—DJ Premier Blog
"When asked how he has been able stay such a viable force in the music industry Guru stated matter of factly, "be honest with yourself, be original, be open to criticism and don't be afraid to reinvent and recreate yourself." We pray that his vision is upheld and the legacy of music that he created in his career is kept alive. Let's continue to celebrate our legends while they're here!"
—Jackie-O of 4Sight Media
"Rest In Peace to my friend GURU. Words can nott describe the impact he had on me, musically and personally……"
—Statik Selectah