Meet New Tiger Woods Mistress Devon James! Says They Met At Threesome (Photos)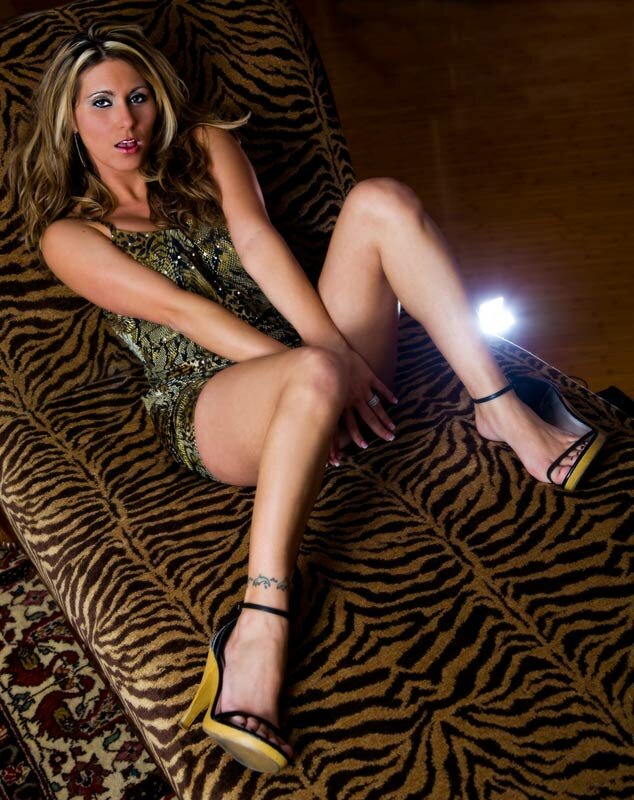 An adult entertainer named Devon James, yet another alleged Tiger Woods mistress, has revealed today (March 23) herself, and claims that she had been having an affair with the married Tiger Woods and says she met him during a 'two-girl threesome party.' Come on now, you knew it was coming?!

James revealed her dirty secret when she called in a radio show named Bubba the Love Sponge claiming that she had an affair with Tiger Woods that carried on for two and a half years.
How did she meet the pro golfer again? The Tampa, Florida based adult entertainer says she was called to a "threesome party" along with another adult entertainer, both at $2,000 a piece. The second adult entertainer, unidentified at this time, was apparently already in the room with Tiger Woods enjoying an x-rated video when Devon James walked in.
James claims Tiger introduced himself and there was very little talk when they first met but the relationship evidentally went well, as it was on-going for more than two years.
Devon James is now alleged Tiger Woods mistress #15.
Pictures of Devon James (alleged Tiger Woods Mistress #15) photos shoot: