Rapper/Activist Wyclef Jean Accused Of Paying Mistress With Yele Haiti Funds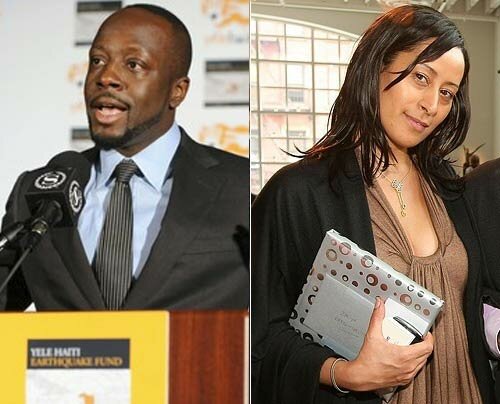 Wyclef Jean is being accused of stealing funds from his Yele Haiti Foundation to pay his alleged mistress. Reports say that 'Clef paid his mistress $105,000 out of the Yele funds.

Wyclef's Yele Haiti Foundation has raised millions of dollars for the earthquake stricken country since Janurary 12th. Accusations say Wyclef Jean has stolen over $100,000 from the organization to pay his alleged mistress.
According to a report on Gawker.com, Zakiya Khatou-Chevassus has been having an alleged affair with Wyclef for a few years now and even works as an independent contractor for 'Clef.
"She worked for Wyclef on all Wyclef matters. She did whatever Wyclef needed that day," one alleged close source says. "Whether it was related to Yele or not," the source added while going on to say the "she would do things like book flights" which she reportedly "wasn't very good at it."
"It's a shame that she made that much money," the close source claims.
Wyclef has yet to make a statement about his affair and the stolen funds, though he has somewhat denied the 'rumor' via his twitter account.
"When Donkeys spread rumors about me I dont Respond cause I'm the master that leads them to the Well to drink the Water. Yele haiti 4 life!"