Tiger Woods Returns To Golf Tournament At Augusta, Obama Has Words About It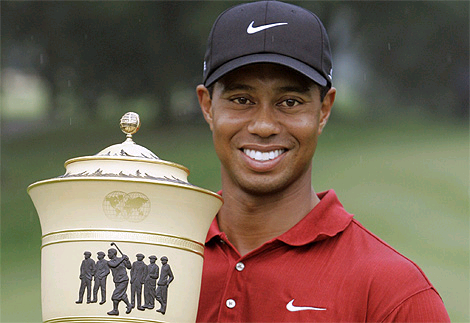 Tiger Woods is set to return to playing golf at next month's Masters Tournament at Augusta National. The tournament could possibly be the biggest media event since President Obama's inauguration.

Tiger Woods will in fact play golf for the first time at the Augusta National since his infamous Thanksgiving car crash at his home in Florida that ultimately led to almost 20 women claiming to have had an affair with the man that once was a quiet, soft spoken golf pro, as covered by HipHopRX.com.
Woods released a statement via his website, making it official that he will in fact will relaunch his golf season at Augusta.
"The Masters is where I won my first major and I view this tournament with great respect," Woods said in the statement. "After a long and necessary time away from the game, I feel like I'm ready to start my season at Augusta."
Woods also touched on his rehab stay stating "I have undergone almost two months of inpatient therapy and I am continuing my treatment."
Woods added that he still has "a lot of work to do in [his] personal life."
Tiger's return will definitely boost ratings on CBS and ESPN, while the media and paparazzi on the coarse will probably try their best to distract Woods. If he dominates this tournament, he could possibly redeem himself with the public better than he could with any apology.
In regards to Tiger Woods "returning to the Masters," President Obama, had some charitable words about the pro golfer when asked about him by Fox News Bret Baier at the end of an interview on Wednesday.
"You know, I think that, you know, Tiger has acknowledged that he betrayed his family and, you know, that's a personal issue that he's got to work out," stated President Obama adding that he hopes Woods works it out and is "sure" that Woods is still going to be a "terrific golfer."