Rapper Yung Joc, Wife And Secret Lover (His Manager) Living Together? (Photos)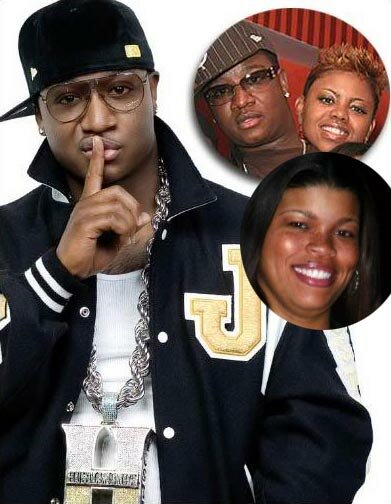 Word on the street has it that a married Yung Joc has moved his finance manager into his home with his wife!
Atlanta rapper Jasiel 'Yung Joc' Robinson, 26, has flipped the script in his marriage by moving his secret lover, his manager, Tamika Howard, into his home where his wife lives, or at least that's what rumors are.

MediaTakeOut reported that Yung Joc has taken his marriage to the extreme by moving his manager Tamika, who is Joc's alleged lover in a secret life, into his home. Get this: they say his wife lives there as well.
Well, what did Tamika Howard have to say about this, "those rumors are false," she reportedly stated according to Hip Hop Enquirer.
Apparently, according to Tamika, there are always people talking negative stories about Joc when he's doing good. She also confirms that she's in her own relationship and would never do anything to "compromise her professional standings" with Joc.
Meanwhile, Yung Joc reportedly has signed a multi-million dollar deeal with two major labels. "I just signed a label deal with Jive Records for my Swagg Team Company," stated Joc adding that he also signed an "artist deal with J Records."
Photos below of rapper Yung Joc, his wife and his manager Tamika Howard: