Beyonce New Baby Brother Nixon From Dad Mathew Knowles Affair: Details (Photo)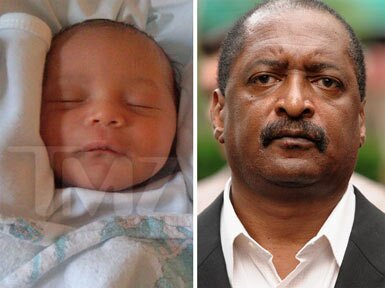 Allegedly, a picture of the newborn born baby boy from an affair with Beyonce Knowles and Solange Knowles' father and manager Mathew Knowles has been published online.

Alexsandra Wright who used to work for Mathew Knowles made claims that her and Mathew Knowles had an 18 month long affair which unfortunately ended his 29 year marriage with Tina Knowles, as reported on HipHopRX.com.
According to celebrity gossip site TMZ, Knowles has been avoiding the issue stating that they are not aware of the birth of a child and a DNA test hasn't been done claiming that the rumors are untrue.
Meanwhile, Wright was in court (Feb. 16) after giving birth on February 4, 2010 for a paternity suit that was filed in October '09.
Knowles has been ordered to pay $8,200 per month in child support for his newborn son named Nixon as well as he must pay 100% of uninsured medical expenses. Though baby Nixon hasn't been given the name of Knowles on his birth certificate, according to TMZ, who claims the box titled "NAME OF FATHER" is blank, Nixon is still being tied as the newest family member and step-brother of Beyonce Knowles and Solange Knowles.
Developing ….