Tyrese Gibson Cited For Felony: Leaving The Scene Of A Car Accident?! (Photos)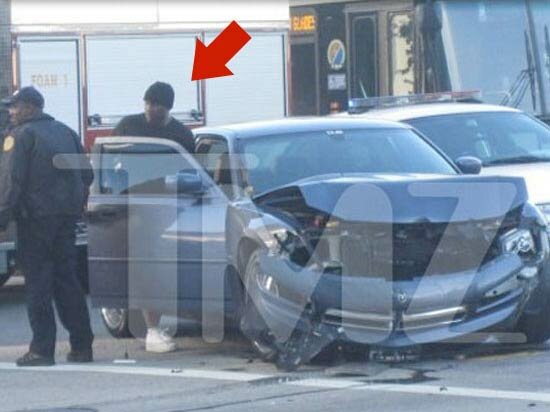 Singer Tyrese Gibson was involved in a car accident on Jan. 4th along with Sheena McCleary, mother of 5 children, who says she was injured. After Tyrese and McCleary submitted their information to police, the two drove away in a taxi together. Now Miami police have cited the two for 'leaving the scene on public or private property,' I.E. felony.

According to photos and documents obtained by TMZ, both actor/singer Tyrese and Sheena McCleary, a mother of 5 and driver of the SUV that flipped over, may have been wrongfully cited for leaving the scene of a car accident in Miami on Jan. 4th, 2010. Police arrived and took their information, McCleary claimed to be injured but the two left in a taxi soon after headed to a spa for a massage. Moments later, Tyrese tweeted, "Mother of five left without 1 scratch and we ended up hangin at the spa for a massage."
On Jan. 25th, Miami police sent a felony citation to both Tyrese and McCleary for 'leaving the scene on public or private property-injury.' But how could the two receive felony citations for fleeing the scene of an accident when paparazzi snapped photo's of Tyson and McCleary talking to police? Could it be a simple mistake by the courts?
Tyrese's lawyers Jayne Weintraub and Jon Sale filed papers on Thursday with the court clerks and submitted a not guilty plea on Tyrese's behalf. Miami prosecutors are now deciding whether to pursue the case against Tyrese and Sheena McCleary. Tyrese's lawyers say it is a mistake by the court and are looking to get the case dropped.
Photo of Tyrese Gibson Car Crash Accident

Click here for the photo of the traffic citation, obtained by TMZ.