Soulja Boy Stars in New Short Film; Twitter Gets Suspended + New Song The Best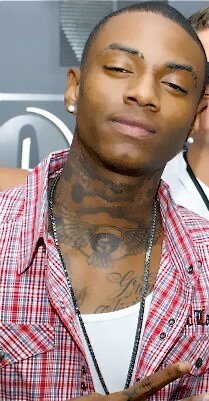 Soulja Boy is starring in his own short film. The video which is almost 10 minutes long contains Soulja Boy Tell' Em talking about his fans on Twitter and how his account was suspended.

Soulja Boy made a short film in which he is having a WTF? sort of day. First he finds out that he has 2 million followers on his Twitter account; which, a little later in the video, it shows him finding out that his Twitter account has been suspended due to strange activity.
He keeps the video interesting by freestyling, and jookin' while playing a video game. He's definitely an entertainer.
In other news, Soulja Boy recently released a new single out entitled 'The Best'. The rapper also revealed late last year that he will be releasing a new album entitled "The DeAndre Way" sometime in 2010.
Watch video of the Soulja Boy starring in his new short film 'WTF':