Tiger Woods in Sex Rehab in Mississippi, Wife Elin Nordegren Won't Visit Him?!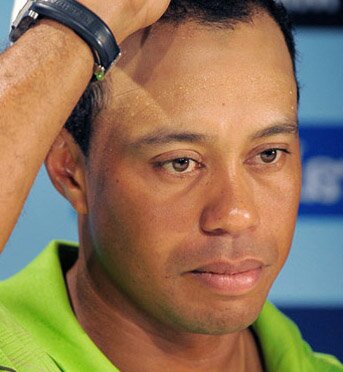 Tiger Woods, the billionaire athlete is reportedly in a six week intensive treatment program called 'gentle path' for 'sex addiction' at Pine Grove Rehabilitation in Hattiesburg, Mississippi.

While Pine Grove Rehabilitation Center is said to be one of the top three sex addiction rehab centers in the country, why would Tiger Woods actually travel to the country to seek treatment?
Currently while Tiger Woods is stated to have been in sex rehab since December, as reported on HipHopRX.com, his wife, Elin Nordegren, allegedly will not wear her wedding ring out in public and has consulted with a high-priced divorce lawyer, RadarOnline and National Enquirer have reported. Furthermore, Elin has yet to visit Tiger in rehab.
After this scandal is all settled, Tiger Woods reportedly is planning on returning to the P.G.A. Tour by Spring, possibly in time for the Masters.