Jay-Z, Paula Abdul To Be Judges On Simon Cowell's New X Factor TV Show?!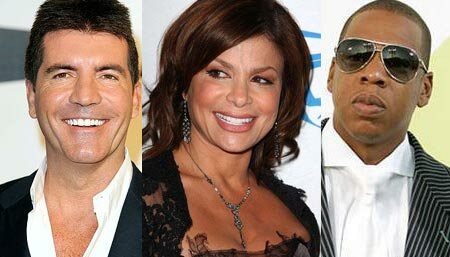 News continues to swirl around who may be the judges of Simon Cowell's U.S. version of his famous British talent show 'The X Factor' and the names in the box are, current "X Factor" U.K. co-star Cheryl Cole, former American Idol judge and a favorite, Paula Adbul and music executive, rapper Jay-Z, amongst others.

As the rumors continue to circulate, Simon Cowell who announced he would not be returning for another season of American Idol, as reported on HipHopRX.com, is reportedly going after Paula Abdul and co-star Cheryl Cole as "The X Factor" judges, Reuters is reporting.
Cheryl Cole may not be a familiar face in the U.S. but the pop star is actually very popular in the UK. If Simon Cowell plans on bringing her, people may not know her as the co-host of The X Factor UK, which she's been since 2008.
Cheryl Cole reportedly first appeared on the 2002 U.K. reality show "Popstars: The Rivals" as a member of the group Girls Aloud. In 2009, Cole had the fourth best-selling single in the UK entitled "Fight for this Love" which was her first solo. It followed behind Lady Gaga and the Black Eyed Peas.
So, the question is how does Jay-Z fit into the picture since there are only three judges on The X Factor? It's being reported by The Sun that not only does Jay-Z want to manage the US career of co-star Cheryl Cole along with wifey Beyonce but he also wants to be a judge on the next series of The X-Factor in the U.K. That is if Simon Cowell needs one. Jay-Z apparently wants a part of the untapped hip hop talent there.
Now we'll have to sit and wait to see who'll actually come on board as the judge for the US edition of The X Factor which helped break talent in the U.K. such as Leona Lewis and Alexandra Burke.
At least we know that Simon Cowell doesn't have any plans on returning to American Idol after this season ends after being offered $100 million dollars.
"The X Factor" is scheduled to launch Fall 2011.