MTV Reality Teen Mom, Farrah Abraham, Choked and Attacked By Mother?!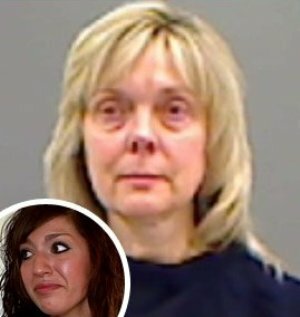 According to police, reality show cast member of the MTV television series Teen Mom, Farrah Abraham, 18, and her mother, Debra Danielson, 54, started arguing on Saturday over childcare issues. The commotion began when Debra Danielson allegedly threw an MTV shirt at Farrah which landed on or near the baby who then started crying.

The teen mother claims that she went off on her mother after this and this is when her mother then grabbed her by the throat and choked her. According to TMZ, Farrah told the cops she pushed her mother's hand away from her throat and that's when her mother struck her on the right side of her head and mouth. In the report, the officers said they observed multiple cuts on the right side of Farrah's lips.
The incident took place in Iowa on Saturday, January 16th. Debra was arrested for suspicion of domestic abuse/serious assault.