Keri Hilson To Release New Album; Christina Aguilera Gets Bionic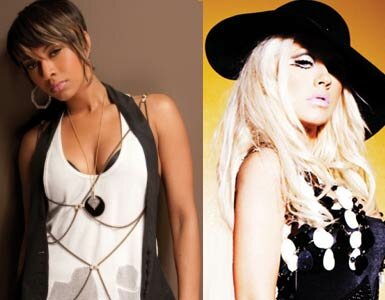 Singer Keri Hilson teams up with top producers for her untitled sophomore studio album and plans to keep the hits coming.
Although the album is currently untitled it hasn't stopped Keri Hilson, 27, from bringing on some of the most sought after producers such as Black Eyed Peas' will.i.am, Polow Da Don, Danjahandz, Kanye West, Timbaland and others. The singer hopes that her album, which is slated for release on May 31st, does just as well as her last album "In a Perfect World" released March 24, 2009.

In addition to her album, the singer will be performing at the annual ESPN Super Bowl bash along with Ne-Yo come February 5th at the Fontainebleau Miami Beach hotel.
Now as Keri Hilson preps her sophomore album, singer Christina Aguilera shines not to far away with her upcoming album entitled "Bionic" which is being pushed for an April release.
Bionic will be Christina Aguilera's fourth studio album following behind her last album Back to Basics which was released in 2006.
Christina Aguilera, 29, will be bringing fans not just Pop/Dance music, but the singer reportedly will also be bringing rap in her latest effort along with a list of collaborations which include Linda Perry, Chris "Tricky" Stewart & Claude Kelly, Santigold, M.I.A., Ladytron, Le Tigre, amongst others.