Wyclef Responds To Yele Haiti's Financial Scrutiny After Raising 2 Mil In Aid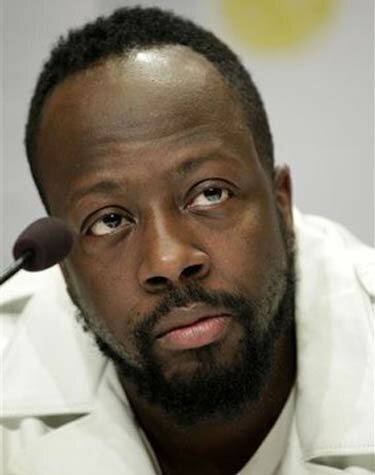 Despite all Wyclef Jean's efforts to raise money, be hands on, write a plea to government and President Barack Obama, developing a celebrity telethon and more to help Haiti and the Haitian people, the rapper/music producer/social activist's organization Yéle Haiti Foundation, is now under fiscal scrutiny.

Reports such as on the Washington Post, claim that advisers and investigators are saying that Yele's foundation is basically not very trustworthy with allegations such as: Wyclef Jean was paid $100,000 profit for a performance at a 2006 benefit concert; Yele charity paid around $31,000 ($2,600 a month) in rent to Platinum Sound, a Manhattan recording studio owned by Wyclef Jean and partner Jerry Duplessis; as well as claims that Yele missed years of tax returns and has paid $250,000 to television station Telemax in which Wyclef and Jerry have considerable interest in.
Well, Hugh Locke, President of Yéle Haiti, has responded in a statement to AllHipHop early Saturday morning and says that founder of Yele, Wyclef Jean, has quote "never profited from his organization" and it is a quote "shame that during this international emergency" they had to pull much needed time from the response efforts to the Haiti earthquake and relief effort to "address these allegations."
Regarding the claim that Wyclef Jean was paid $100,000 profit for a performance at a 2006 benefit concert, Yele's "financial facts" report released claim that yes Wyclef Jean was paid $100,000 in connection with the benefit concert but it was organized by a for-profit organization and a majority of the money went towards costs related to the performance such as hiring musicians and other related production costs.
In regards to the claims that the organization hasn't filed taxes, the "financial facts" state that Yele Haiti, which originally was called the Wyclef Jean Foundation, filed a tax return in 2000 and then suspended activities until 2005 so was not required by law to file a tax return while not in operation.
Furthermore, the "financial facts" state that the firm of Tempesta & Farrell, P.C. gave Yéle Haiti a clean bill of health in independent external audits conducted in 2005, 2006, 2007 and 2008 as well as all transactions involving board members Wyclef Jean and Jerry Duplessis are guided and watched over by the firm of Grant Thornton LLP to insure they 'handle good business' in such matters.
As far as the rent being paid for space in Wyclef's studio, the "financial facts" state that the reason for that is to quote "save money" instead of paying considerable amount more for another arrangement such as in midtown Manhattan.
Last but not least, "financial facts" say regarding the $250,000 of airtime on Telemax in Haiti, they have documentation which will reveal 100′s of hours of Yéle programming, over several years, that addressed not only development but social issues in Haiti.
The Yéle Haiti Foundation has raised over $2 million in Haiti aid contributions since the Haiti earthquake, mostly via mobile donations, as reported on HipHopRX.com. Among Haiti efforts, Locke says the organization also raises money for scholarships, various educational trips, employs natives and more.