The Bachelor's Tenley Molzahn Is Pregnant? Sex Scandal: Who's The Baby Daddy?!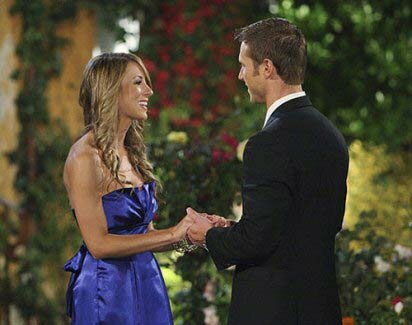 Well the drama saga continues with and around The Bachelor. First Rozlyn Papa getting 'kicked off' from the reality television dating game show for her alleged 'inappropriate' relationship or 'affair' with producer Ryan Callahan, which she later denied claiming she did 'nothing wrong,' now Tenley Molzahn has revealed to bachelor Jake Pavelka that she is pregnant.

Ahhh, new scandal is building or just a promotional stunt?!
Tenley Molzahn, 25, who works in admissions for the Fashion Institute of Design and Merchandising in Huntington Beach, California, makes the confession in a preview of the show which may end up being different words after her statement like "hahaha, just trippin!" or in her case "I'm just kidding, got you."
Now, the 25 year old has already claimed before that she hasn't dated anyone since her ex-husband so "who's the baby daddy?!" Hmmmm.
Developing….