UPDATE: Rapper Young Buck Clears The Danger Ray J Gay Rumor Up! 'Not Me MFs!' (Photos)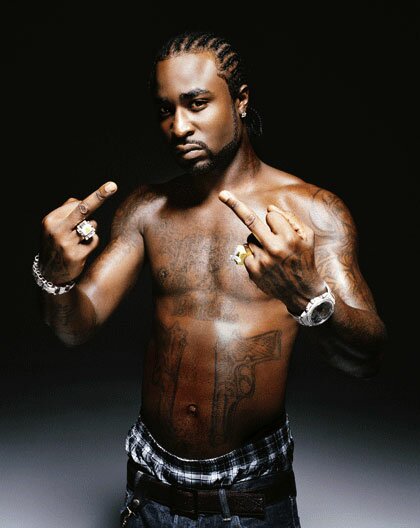 As reported earlier, Monica Danger Leon of For the Love of Ray J went on radio and accused Ray J of being gay and said quote "Ray J's lover of years is Young Buck." Well, it seems that Monica Danger Leon was not talking about rapper Young Buck and instead was referring to a friend of Ray J's, who goes by the name Young Buck. Young Buck has pointed out the video of the person (seen in the picture below), who Danger was talking about by posting a link to the video up via his Twitter along with the words "DANGER REALLY NEED TO CLEAR HER SH*T UP!!!! NOT THIS YOUNG BUCK MUTHAF*CKERS!!!!!!LOL!!!!" among other things.



"WOW!!! JUST HEARING BOUT THE RAY J SHIT," starts off Young Buck. "NO DISRESPECT,BUT THE YOUNG BUCK DANGER REFERING TO IS HIS FRIEND. SHE SHOULD HAVE BEEN MORE CLEAR," he adds followed by a message to Ray J on Twitter saying "@RayJ WHAT UP N*GGA.THIS THE REAL YOUNG BUCK! DANGER GOT ME TIED UP WIT YALL DRAMA!!LOL SHE SHOULD BE CLEAR BOUT WHO DA F*CK SHE TALKIN BOUT."
Others responding to Danger's gay allegation, was Ray J's big sister Brandy who states that Danger is just mad that Ray J is not returning her phone calls.
Meanwhile, Ray J himself has not yet addressed the rumor directly.
Watch the VH1 video of the clip of 'For the Love of Ray J' "Smashing Homies" where Ray J says the name of Young Buck as the camera pans over to him.