Princess Of Hip-Hop, RnB Ashanti Back For 5th Album; To Produce TV Talent Show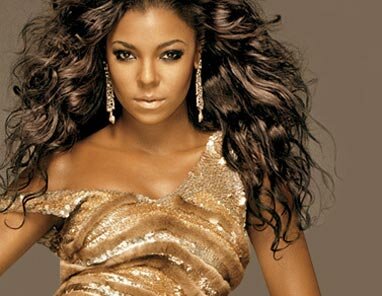 Grammy Award-winning singer Ashanti, who was given the title of the Princess Of Hip-Hop & R&B, is set to make a comeback with a new independent album and a new reality TV talent show competition she will executive produce in 2010.

Despite ridicule, Ashanti, 29, has managed to keep things moving after cutting off her ties with her longtime label Murder Inc./The Inc. ran by Irv Gotti and hopes to enlighten fans with a new album under her own company Written Entertainment as well as a new Ashanti.
The singer's last album, The Declaration released in 2008 received what some would call disappointing sales with 96k, but this hasn't prevented her from being on the Top Artist of the Decade List after several accomplishments throughout her career which includes a number of hits such as "Foolish," off her self titled debut album Ashanti and "What's Luv?" with Fat Joe (off his album Jealous Ones Still Envy 'J.O.S.E.') which landed her the title of being the first female performer to hold two spots and then three spots when including song "Always on Time" with Ja Rule (off his album Pain Is Love) simultaneously on the Billboard Hot 100 singles chart. This is a major factor in how the singer became the acclaimed "Princess Of Hip-Hop & R&B" at that time.
Over the past few days, the singer has been back and forth in the studio and according to the singer, she'll be in the studio on today (Jan. 10, 2010) to do some more work.
As for Ashanti's new music based competition TV show, the singer previously stated that she's excited about working with Reveille LLC whom she formed a new partnership with in November to be the Executive Producer of the show for which a title has not been disclosed.
For those unfamiliar with Reveille works, they're most known for the television series and reality TV shows such as "The Biggest Loser, "It's On With Alexa Chung," "Ugly Betty, "Parental Control," amongst others.
In other somewhat unrelated news, just last month in December 2009, the singer had a stalker, Devar Hurd, who was locked up by New York authorities for allegedly stalking and sending more than 30 disgusting text messages describing pleasuring himself while thinking of Ashanti, her mom and sisters.