Fergie And Hubby Josh Duhamel Celebrate One Year Wedding Anniversary! (Photos)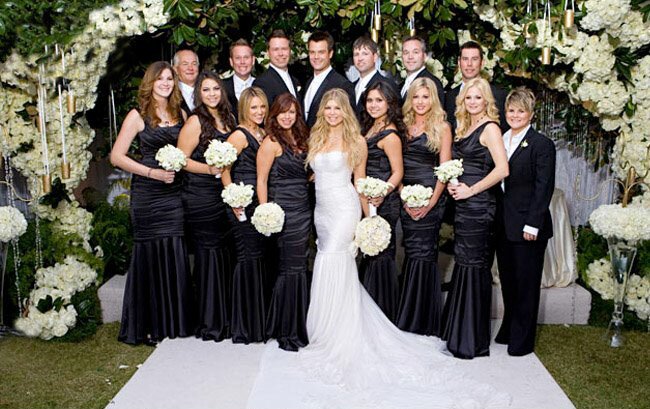 Josh Duhamel and singer Fergie of Black Eyed Peas, celebrate their one year wedding anniversary by renewing their wedding vows at a secret ceremony outside of Santa Barbara, CA.

The couple married January 10th, 2009 in Malibu, and threw a huge party for their friends and family. One year later it was just the two of them with a minister on a bluff overlooking the ocean.
A close source to the couple told Radar Online that both Fergie and Josh Duhamel "dressed nicely" and walked out to the bluff outside of the hotel "where weddings often take place."
Apparently there was "a minister" waiting for the celebrity couple and Fergie was quote "crying and seemed very emotional."
The couple arrived in Santa Barbara via private helicopter just before 4pm on Jan. 6th and was ushered away to a hotel by limo.
The ceremony lasted only about 15 minutes before the two went to the Miro restaurant where they had the whole place to themselves, the source said.
Seemingly enough Josh and Fergie put aside their differences to celebrate. Josh was accused of cheating on Fergie with stripper Nicole Forrester back in October, but Fergie isn't buying into none of that by sticking with her man!