Twilight's Ashley Greene Nude Body Paint Pictures For Sobe, Sports Illustrated (Photos)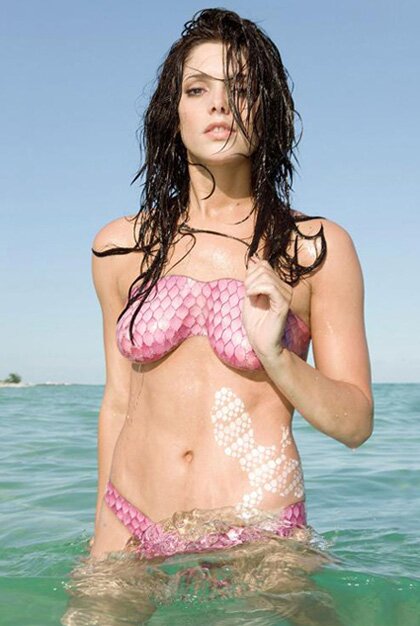 'New Moon' actress Ashley Greene looks hot in Pink! In a SoBe Lifewater ad in an upcoming issue of Sports Illustrated, Greene flaunts her hot body wearing 'nuthing' but paint!

Ashley Greene, star of the Twilight movie New Moon, has done it once again as she shows off her sexy body in a SoBe, Lifewater drink company, ad that will appear in an upcoming issue of Sports Illustrated. This time around, Greene is posing in a flawless, painted on bikini done by make-up artist Joanne Gair who spent 12 hours applying the paint. We're betting he was in no hurry?!!
The Twilight star is already featured on the SoBe website posing in what they call her Cherimoya skinsuit and Strawberry Dragonfruit skinsuit. The set of the photo shoot was on a beach in the Turks and Caicos islands.
We're thinking SoBe saw the nude photos of Greene that were posted on the Internet after New Moon was released or maybe the ones Greene released herself in a stunning black bikini. Could you blame them?
The ads will appear in the the annual swimsuit issue, out next month!
Check out video and photos for Twilight's Ashley Greene nude body paint pictures for Sobe and Sports Illustrated!