David Hasselhoff Quits America's Got Talent As Judge or Booted For Drinking?!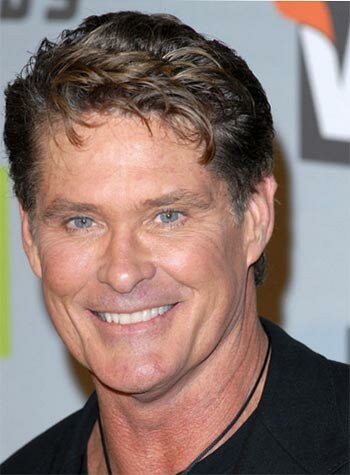 Actor/singer David Hasselhoff is stated to have allegedly been booted from TV talent show competition America's Got Talent because of drinking, but it may also be that he will no longer be with the show simply because his contract wasn't renewed for the 5th season. But it had to have not been renewed for a reason, right?

The actor who become widely known for his role in the 1980′s television series Knight Rider with the talking Pontiac Trans Am named Kit has been in the media multiple times related to alcohol. In May of 2009, the Baywatch actor was reportedly admitted to the hospital for alcohol poisoning. In September of 2009, he was stated to have been hospitalized again due to an alcohol related incident, however David Hasselhoff's reps denied the alcohol claims.
While it's being stated that's he's leaving, David Hasselhoff has revealed that he'll be starting his own television show.
The question now is, what will Season 5 look like for "America's Got Talent" without David Hasselhoff next to the other two judges Sharon Osbourne and Piers Morgan? Probably like American Idol without Paula Abdul.
Regardless, Season 5 of the NBC show "America's Got Talent" hosted by Nick Cannon is expected to continue on without David Hasselhoff and may also come with a new season to air. The show which airs during the Summer is rumored to may move to the Fall after their competition "So You Think You Can Dance" moved to the Fall, however it hasn't been confirmed yet. Currently auditions are still going on for season 5 of "America's Got Talent."
Developing….