Pictures: Ice-T, Wife Coco In Bikini On Miami Beach For Family Fun! (Photos)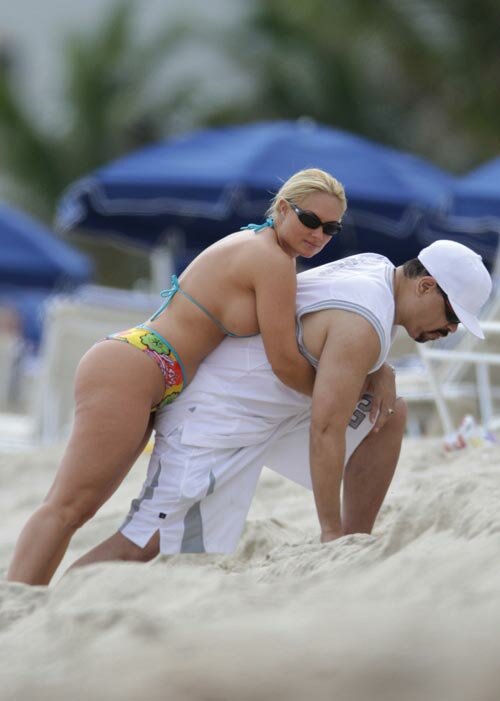 Ice-T and lovely curvacious wife CoCo decided to have some fun in the sun. The 51-year-old hip hop icon, Ice-T, real name Tracy Marrow and model/actress wife Nicole Natalie Austin aka Coco Marie, spent a family day out on the beach in Miami with CoCo wearing a bikini revealing her curvacious body as usual but one thing is seeming to stand out with the blog sites — her bottom looks rather soft to put lightly, but that doesn't speak for all of her photos.

The star material model who's known for her 100% real, amazing ass(ets) was photographed from behind in a not so flattering photo of her butt, however who can be perfect everyday?
From the pages of Playboy to other men's magazines even Blackmen Magazine to posters to infamous photograph poses on the net, this is NOT the CoCo the internet is use to seeing but hey, it's family time out with hubby, his teenage son and her nieces.
Plus, though the one photo is causing a bottom stir, let's not overlook some of the other photos that still show the fabulous, curvacious CoCo we all know and love! Peep the photo too where CoCo is seen laying on Ice-T's back with her chest pressed against his back and arms wrapped around her husband. Ahhhh, family time can be so nice.
Click here for sexier pictures of Nicole CoCo Austin