Photo: Ice-T's Model Wife CoCo Perfect Booty Not So Perfect?!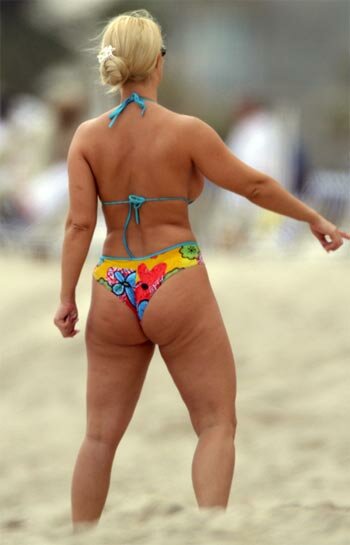 Nicole 'CoCo' Austin hit the Miami beach with her family and her once voluptuous butt which now appears to have transformed somewhat into soft patties as her hubby actor and legendary rapper Ice-T by stands by her side.

Although her butt doesn't look so appealing in these photos, the model and fitness champion still looks good in her floral bikini as she played with her sister Kristy Williams children.
Although Ice-T's son Ice Marrow was stated to be there with them, he's no where to be found in other pictures on the net.
In other news, the model said on today that she recently enjoyed viewing the grand movie Avatar in 3D.
"I saw the movie,"Avatar" in 3D! It was awesome! By the end of the movie I wanted to be an Avatar..The colors were so vibrant! 2 thumbs up!," CoCo wrote via her Twitter.