Music Producer Teddy Riley Beats Daughters With Rock Band Gaming Guitar?!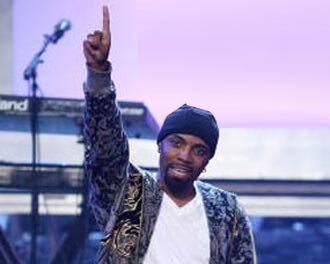 Music producer Teddy Riley, 43, born Edward Theodore 'Teddy' Riley, formerly of the R&B music group Blackstreet is being accused of abusing his 18 year-old daughter on December 23rd with a guitar from the music video game Rock Band which is distributed by Electronic Arts.

According to TMZ, his daughter Taja Riley, 18, claimed that he abused both her and her older sister and lifted the gaming guitar and made threats to kill them with it. Unfortunately, according to further claims in her report filed at the L.A. County Superior Court, Taja Riley suffered from several injuries after an altercation with Teddy Riley. Taja Riley's claims include bashes to her template, contusions to the face, and pains in her knee.
Meanwhile, Teddy Riley's daughter has sought out a temporary restraining order which says that he must stay 100 yards away from her.
A hearing is expected to take place sometime in January.
Teddy Riley is most known for working with artists such as Michael Jackson (Remember the Time, Jam, In the Closet), Kool Moe Dee, Doug E. Fresh and the Get Fresh Crew, and also for forming the R&B group Guy, amongst other music productions.