Trill Ent. Star Lil' Boosie Begins His 2 Year Prison Sentence!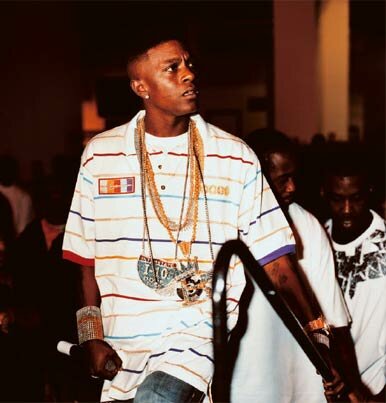 Louisiana rapper Lil' Boosie has begun his 2 year sentence for violating house arrest after being convicted of a third offense for marijuana possession.
Torrence 'Lil' Boosie' Hatch has begun serving out a 2 year sentence at the Winn Correctional Center in Louisiana. This comes after he violated house arrest by skipping out to do a couple shows resulting in his incarceration. "I had to do these two shows these last two days to feed my family," says Boosie.

Hatch has said in the past that going to prison may be beneficial to himself in the long run but just before beginning his sentence, he had a change of mind. He says he needs help with his addiction to pot, not jail time. "If I made a mistake with marijuana, why am I not eligible for rehab? I've been on marijuana since a teenager. I need some rehab. Jail is not rehab," Boosie exclaims.
"They're treating me on who they think I am. They judging me on Boosie Bad Azz, not Torrence Hatch," Boosie stated to Louisiana's WAFB channel 9 just before starting his sentence.
Once finished serving out his 2 year sentence, Boosie will be placed on 5 years probation.