Barack Obama, Kanye West 'Jackass' Comment; ABC Apologizes For Oops!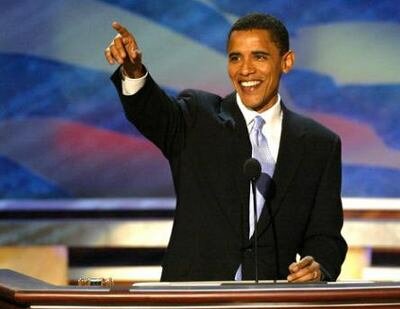 Barack Obama calls Kanye West a "jackass" regarding his incident at the MTV Video Music Awards?! By now we all have heard of the celebs and fans who had harsh words for Kanye West such as Katy Perry and Pink who called Kanye the "biggest piece of sh*t on earth", as reported on HipHopRX.com, but now supposedly, Barack Obama is on the list of those who had harsh words for the rapper/producer who shocked many and angered others when he interrupted Taylor Swift's acceptance speech at the 2009 MTV VMAs. According to ABC News reporter Terry Moran, Barack Obama called Kanye West a "jackass" for doing what he did at the VMA's.

ABC News reporter Terry Moran claims that during a CNBC interview on Monday — off camera of course — Barack Obama referred to Kanye West as a "jackass" for his behavior.
Moran actually supposedly posted the allegation on his Twitter account which of course has since been removed.
Since then, an ABC spokesperson has reportedly posted a public apology/statement for the mistake of Terry Moran.
Kanye West has also since apologized three times or more for his actions as well, as covered on HipHopRX.com.