Rapper Eminem's Ex-Wife Says He Disgusts Her and Has A Small Penis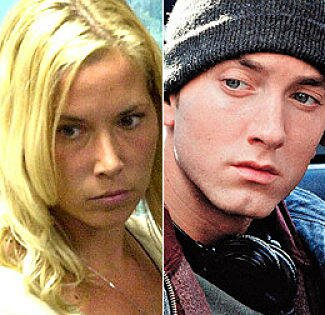 Rapper Eminem's ex-wife, Kim Mathers, has went personal and states that her ex-husband disgusts her and goes on to say that he has a small one.

During an interview with Detroit, Michigan station WKQI, Kim Mathers stated that Marshall Mathers (Eminem) is a horrible person and allegedly gets worse every day.
Everyone is currently wondering why she's going on a rampage and if it has to do with some lyrics from one of Eminem's songs in which he's prone to make mention of select people.
Kim Mathers even goes as far as saying that she vomits in her mouth whenever she's around him or even hears his name.
As a warning to other women Kim Mathers went on to say that he's not well endowed and that if you have any plans on having sex with Eminem to be sure to have a little blue pill since otherwise it does not work.
"… There's nothing left in me for him. Nothing at all," says Kim Mathers making it plain and clear that there will not be a third attempt at marriage with Eminem.
The two share a 13 year-old daughter together, Hailie Jade.