Death Row Coming To The Big Screen; To Re-Release Dr Dre's Chronic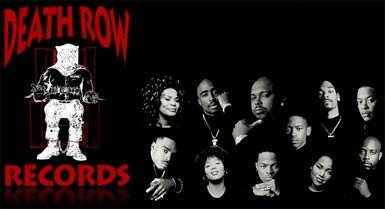 The former defunct and now newly revamped Death Row Records acquired and headed by CEO Lara Lavi has announced that they will be be moving into film production.

According to the CEO Lara Lavi, the new Death Row Films division will begin shooting "Sons 2 The Grave" come this October in Toronto, Canada.
Death Row Records which went into bankruptcy was acquired by Lara Lavi's Toronto-based company WIDEawake Entertainment Group in January at the tune of $18 million dollars which included Death Row's music catalog of songs from artists such as 2Pac (Tupac), Snoop Dogg, Dr. Dre, amongst others.
The catalog is said to have included more than 10,000 masters with only 10-15% being released publicly, which means that some of the songs will be used for the movie "Sons 2 The Grave," and will now also be licensed to television networks, films, video games and more.
In addition to expanding into film production, Death Row Records will be re-releasing Dr. Dre's "The Chronic" album originally released in 1992 come this September 1st entitled "The Chronic Re-lit." "The Chronic Re-lit" will include seven new tracks as well as unreleased video of Dr Dre and other former Death Row Records artists.