Kourtney Kardashian Pregnant, Who's The Daddy + New Baby Bump Photos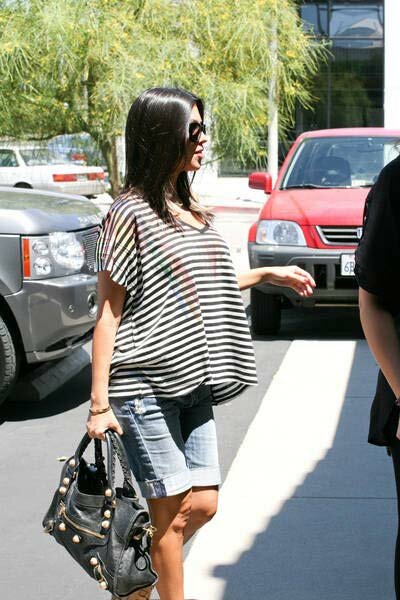 After news broke that celebrity and reality television star Kourtney Kardashian, most known from 'Keeping Up With The Kardashians' and being the sister of Kim Kardashian and Khloe Kardashian, was pregnant, everyone has been excited to know, who's the daddy.

The news of the father is so hush right now that you'll have to tune into her upcoming new show with her sister Khloe entitled "Kourtney & Khloe Take Miami," which airs on E!. Kourtney Kardashian is even being hush hush about being hooked up with her ex-boyfriend Scott Disick, as reported on HipHopRX.com.
Meanwhile, Kourtney says she's expected to have her baby around Christmas and also gets personal saying that she's never missed a period in her life which is why she immediately suspected that she was pregnant in the first place. So, since she's having the baby around Christmas that would make Kourtney Kardashian around 4 to 5 months pregnant.
In related news, HipHopRX.com has learned of more photos of the star possibly revealing her baby bump, besides the photos first reported on yesterday.
Check out more photos of Kourtney Kardashian pregnant out shopping on the town with her sister Khloe Kardashian taken last week.
"Kourtney & Khloe Take Miami" premieres Sunday, August 16 at 10/9 PM CST.